In the ever-evolving industry of electronic product manufacturing, whether it is the complexity of products, micronisation of componentry, the need for robust and reliable performance, and a multitude of other factors, Testerion prides itself on representing the most sought after and leading brands when it comes to electronic assembly of circuit boards.
Registered in 2000, Testerion was born out of the need to establish a sister company to Allan McKinnon and Associates, a supplier of electronic assembly equipment to the South African market which was established in 1972.
50 years of experience in the industry, and an engineering team that has travelled the globe setting up electronic assembly plants, ensures that Testerion has unmatched capabilities in terms of sales, service, distribution, and installation of the brands it represents.
Testerion continually evaluates its performance, takes into account the ever rapid and dynamically progressive advancements in technology within the world we live, and always strives to be the leader within the regions it supplies and services.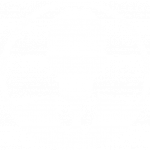 Peter Vichos
Peter is our Managing Director and founder of Testerion. Peter has been instrumental in providing clients solutions to their electronic production requirements for over 40 years. Having born witness to the rapid and ever-changing needs of EMS companies, to the advancements in technology, his wealth of experience is unmatched within the regions that Testerion services. His ability to identify the needs of clients and then provide the right manufacturing and assembly equipment is and always has been the cornerstone to Testerion's success over the years. For over 40 years he has built solid relationships around the globe, whether it be with suppliers or clients, his passion for the electronic assembly market is unmatched.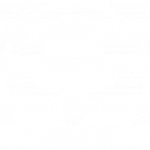 Amanda Janse van Rensburg
Amanda is our financial manager, also known as the boss. Amanda joined Testerion in the beginning of 2021. She holds the record for the most cups of coffee drunk in a day, and is always up for a laugh. Her incredible strength is evident in the manner in which she deals with complex financial transactions. Transactions which bridge continents and currencies, nothing is too complex for our financial manager. She has a heart of gold and is always ready and keen to tackle the next project on the horizon.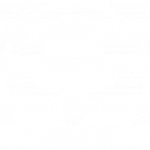 Denise Krynauw
Denise has been with Testerion for 30+ years. The office is her second home and she knows it like the back of her hand. With a wealth of knowledge relating to the various brands that Testerion market and supply, she always has the ability to provide the right information in the shortest amount of time. She can market, sell, organize, and has been an assistant to our director throughout the entire journey. She has witnessed Testerion's evolution throughout the years and continues to support and assist the rest of the team. Without Den, Testerion would not be what it is today.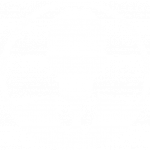 Vangeli Gyptis
Vangeli has been in the game for 40 years, and his knowledge on capital equipment and consumables is unmatched. Having witnessed the electronic assembly industry evolve and change, he has firsthand experience that few can match. Vangeli has built literally hundreds of relationships throughout the industry and continues to build his client base. If it's a technical question, a logistics' problem, or any other complex issue at hand, Vangeli is the "go to" in the office. His intimate knowledge of all our brands is incredible. Having been with Testerion since the very beginning, the company as we know it would not be where it is today without him.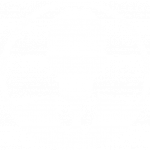 Ricky Tomaselli
Ricky joined Testerion in 2021. Whilst an attorney by studies, his passion lies in selling and marketing products. Relationship building is his ultimate strength and ensuring that clients get the best service and equipment for their production needs is what matters to him. New to the electronics assembly industry, it has been a whirl wind education, that has seen him travel the regions wherein Testerion has a footprint. Looking to emulate our director and take Testerion to the next level, Ricky is confident that the future is bright and that Testerion will always offer the best products and equipment, service and client relationships.
ELECTRONIC ASSEMBLY EQUIPMENT
This includes: PCB Handling, Inspection – SPI, AOI and X-Ray, Screen Printers, Pick & Place, Reflow Ovens, Component Counting, Storage Solutions, Conformal Coaters, Wave Soldering and Selective Soldering. Read more to get to know everything about our suppliers
CONSUMABLES
Consumables include: Fluxes, Solder Bar, Solder Paste, Solder Wire, Electronic Assemble Tools, Conformal Coatings. Read more to get to know everything about our suppliers.